VOC: BRUNEL EDGE MAPFRE IN LISBON
Team Brunel has edged Team MAPFRE to claim victory at the end of the second in-port race at the Lisbon event of the ongoing Volvo Ocean Race. All the racing teams faced unpredictable winds and a tight course at the Portuguese capital. The seven teams started the second leg of the race on November 5 and are expected to cover the 7,000 nautical mile distance to Cape Town in about a month.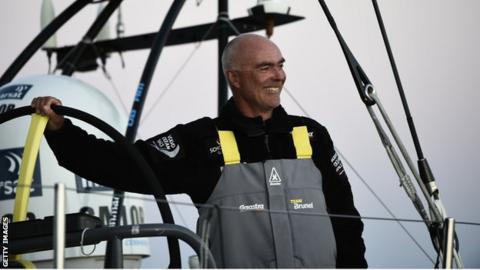 Team Brunel skipper Bouwe Bekking was happy with their performance. He said the team made the right calls that helped them to victory despite the "huge wind shift" towards the end of the race. While the in-port races are seen as exhibition races, the points gained are valuable in case of a tie in the standings for the ocean series.
The Volvo Ocean Race would continue until mid next year and the seven participating teams would have to manourvre at least 45,000 nautical miles of dangerous waves, gushing wind and generally unpredictable weather. From Alicante, now it's Lisbon en route Cape Town. Next is Melbourne and then Guangzhou before Hong Kong. From the Chinese territory, next is Auckland, then Itajai, then Newport before Cardiff. From the Welsh city, it's Gothenburg before The Hague, all in nine months.
After the two in-port races so far, MAPFRE lead, Brunel follow. Dongfeng, Vestas, AkzoNobel, Scallywag and then Turn The Tide On Plastic follow in that order. However in the overall VOC standings, Team Vestas are the leaders, MAPFRE, Dongfeng, AkzoNobel, Scallywag, Brunel and then Turn The Tide On Plastic follow in that order.